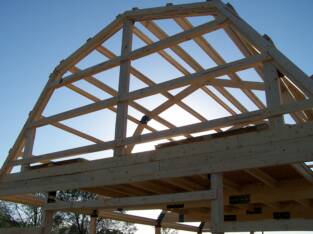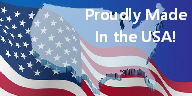 The

Easy Ship, Rapid Build

Framing System

a subsidiary of Go-Dutch Building Systems

Go-Dutch Buildings is the result of our 15 plus years in the construction and building materials trades. We partner with you by "pre-building" your building,making assembly as easy as possible. Our goal is to provide a framing kit that can be erected by workers of average ability in about a weekend. Each component is factory cut, drilled and fitted so that the installer simply bolts or screws the pieces in their place.

Our Business is a Labor of Love.

A love for simplicity and for independent

off-grid living... the original way.

And a love for our easy ship, rapid build

kit that can be framed without a hammer,

saw or nails. We also admire the energetic

Do-it-Yourself spirit.

Go-Dutch framing kits are fun to build. You can finish your building in any way. Metal roof or shingle; brick, wood, vinyl or metal siding.

Whether you're planning to build a cabin, small home, garage or storage building; off-grid or on, we'd love to work with you.

                                                                           The posts, beams and rafters are engineered glue  laminated timbers which are drilled to align with the

laser cut steel plates. These pieces bolt together The wall, roof and loft framing are manufactured in a "T" girt design and are inset according to their place in the system. This inset automatically produces a square frame. Clips are installed on the timbers to provide layout spacing without the installer's need of measuring for each location. These components are screwed into the timbers with the highest quality structural screws.